\JK-20
JK-20 Extremely compact 5-axis machining center for high-speed precision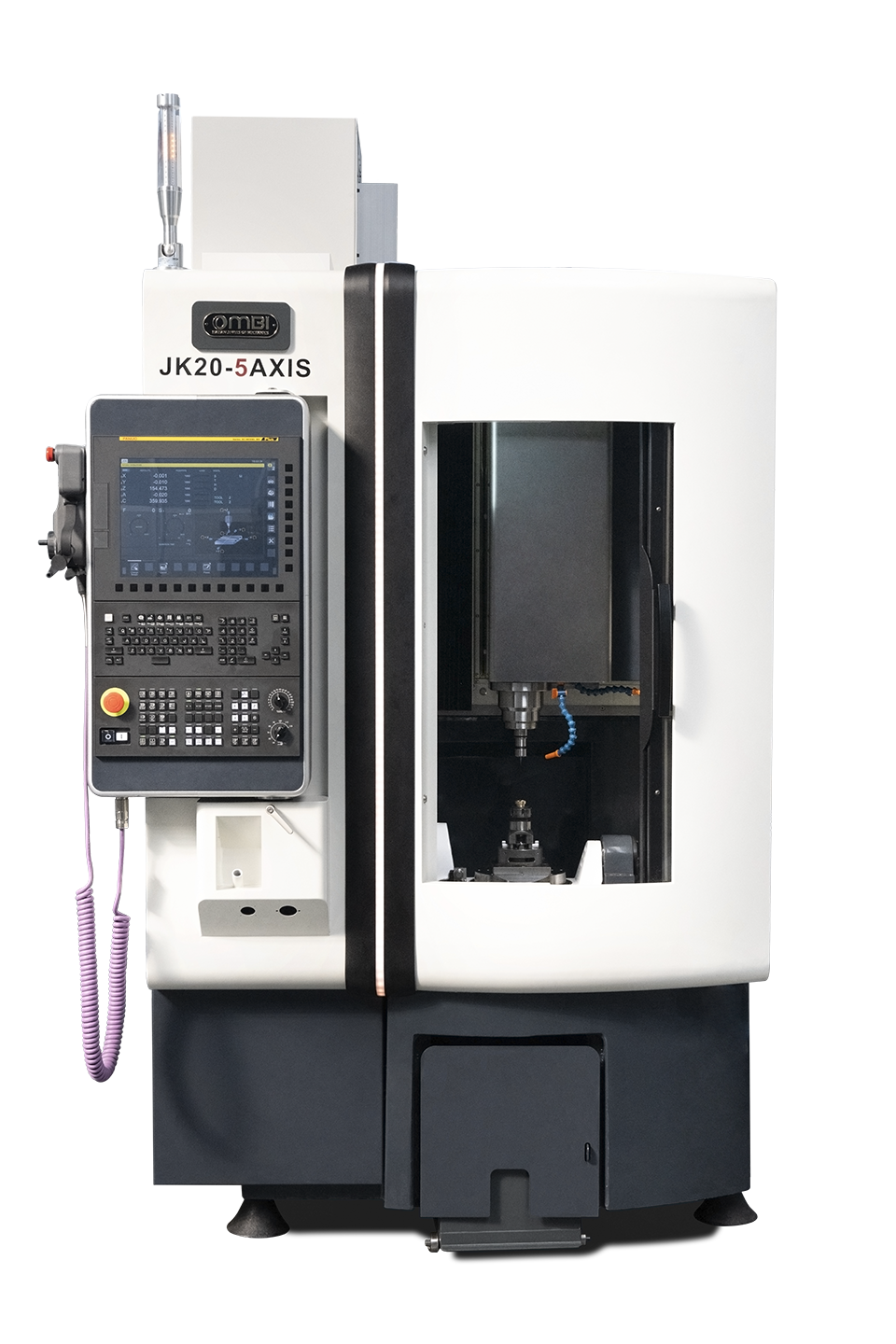 THE STRUCTURE
The structure, made entirely of stabilized cast iron, allows the machine to maintain mechanical precision over time, minimizing deformation caused by temperature variations.
THE KINEMATIKS
The kinematics have been designed to prevent any kind of failure. In this way the machine obtains high results of repositioning in space.
FEM ANALYSIS
With the support of a careful FEM analysis it is possible to combine perfectly highly dynamic performance with guaranteed repeatability of axis positioning.
RELIABILITY
The rotating axes C and A with DIRECT DRIVE MOTOR technology guarantee exceptional dynamics combined with very high reliability and precision over time, eliminating the risk of backlash between the worm screw and the crown wheel.
ELECTROSPIDLE
High speed electrospindle for micro machining of very high precision.
THERMAL STABILITY
The sensors control the temperature and the circulation of the liquid cooling positioned in the areas most subject to thermal deformation, allow you to prevent any errors by significantly decreasing the non qualitative compliance in the workshop..
Description JK-20
JK-20 Extremely compact 5-axis machining center for high-speed precision machining conceived for the production needs of the goldsmith, jewelry, watchmaking, fashion accessories and electrode manufacturing sectors.
The 22-position automatic tool changer with integrity control and the extremely rigid cast iron basement allow the use of micro milling cutters on very high precision machining and excellent surface finishes.
The machine in its standard configuration is predisposed for the use of an automatic workpiece loading/unloading device which allows production even unhanned 24H a day.
The morphology of the machine and the exceptional accessibility allow the recovery of chips of precious materials after machining in an easy and optimal way.
Technical data
Assi X,Y,Z/Axis X,Y,Z 250/250/250 mm
Asse A/A Axis 125°
Asse C/C Axis 360°
X,Y,Z mm/min 15.000
Asse A/A Axis rpm 50
Asse C/C Axis rpm 100
Rolling guides (X/Y/Z) mm
3 axis positional accuracy