PLANTS FOR THE PRODUCTION OF CHAINS and machines for the jewelry industry
OUR MAIN STRENGTHS: INNOVATION - TECHNOLOGY - QUALITY
OMBI is an Italian company specialized in designing and manufacturing automatic chain making machines for the jewelry industry since 1946.
Thanks to over 75 years of experience acquired in the field, OMBI has now a wide range of machines capable to satisfy any request and any need coming from all over the world.
Starting from the wire & strip production process of which OMBI it is still a major reference, OMBI has distinguished itself by developing and manufacturing brand new chain making machines capable of simplifying and improving traditional chain production processes.
In 2008 OMBI introduces on the market an innovative product by creating a complete machine line for the production of Tennis chain with automatic stone setting of both synthetic and natural stones.
Thanks to its lightness, strength and brilliance, the Tennis chain produced by OMBI machines has been chosen by important brands for the creation of high-end jewelry and accessories.
OMBI considers innovation the core of its mission.
This is why in 2021 OMBI revolutionizes the traditional chain making machines (curb chain, cable chain, figaro chain etc.) by patenting and introducing on the market automatic chain making machines equipped with electronic plier controlled by brushless motor. This brand-new technology allows to simplify production processes and to switch from a chain to another just by selecting the desire one on the touch-screen. No need to change mechanical parts.
CHAIN MAKING MACHINE
Our products range includes Tennis chain, Fenixtail chain, Rope chain, Sheared-clasped chain, Snake chain, Ball chain, Box chain, Stocking mesh chain, Figaro chain, Curb chain, Cable chain, S-curb chain, Venetian fancy chain, Milanese mesh, Ring mesh and special machines.
find out more
new 2022
JK-20: CENTRO DI FRESATURA A 5 ASSI
JK-20 Centro di lavoro a 5 assi estremamente compatto per lavorazioni di precisione ad alta velocità concepita per le esigenze produttive nei settori orafo, bigiotteria, orologeria, accessori moda e costruzione di elettrodi.
scopri di più
new 2022
JK-20 5 AXIS
MILLING CENTER
JK-20 Extremely compact 5-axis machining center for high-speed precision machining conceived for the production needs of the goldsmith, jewelry, watchmaking, fashion accessories and electrode manufacturing sectors.
find out more
THE NEXT EXHIBITIONS WE WILL PARTICIPATE IN
The fairs of the goldsmith and precision mechanics sector in which we will participate
OMBI NEW GENERATION
NEW GENERATION. Discover the new range of machines designed and produced by OMBI.
Through the use of a Brushless motor, which controls the electric gripper, they are able to simplify the process of creating the chain.
Innovative system patented all over the world.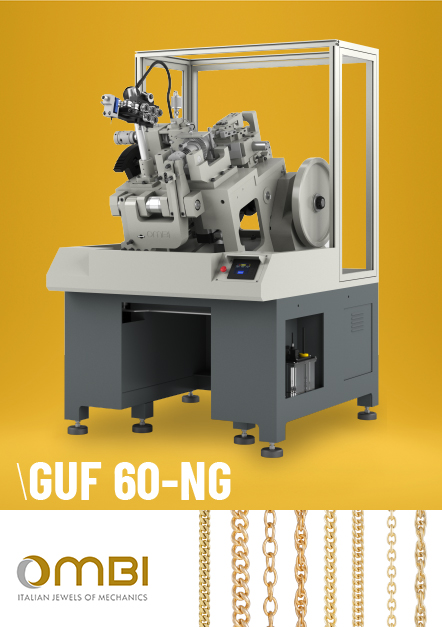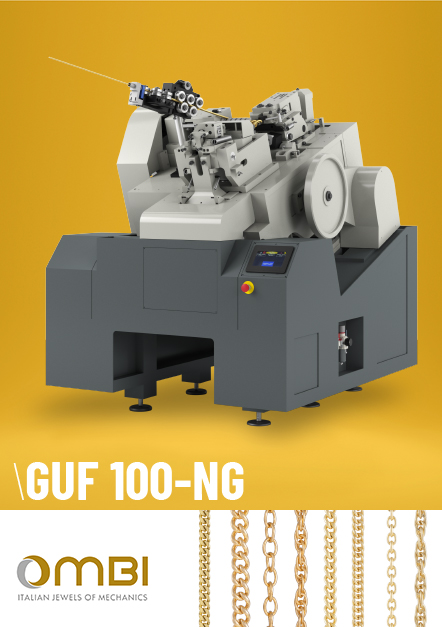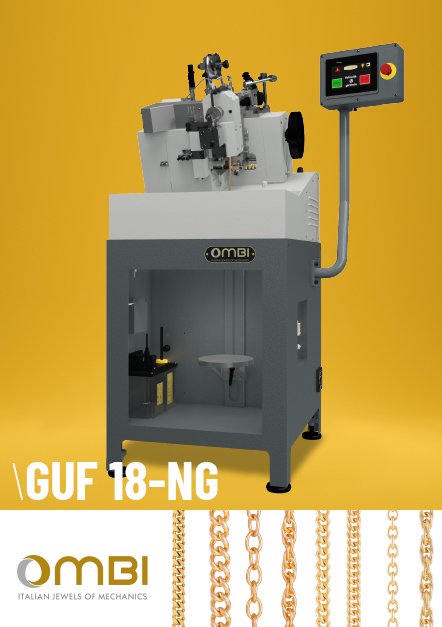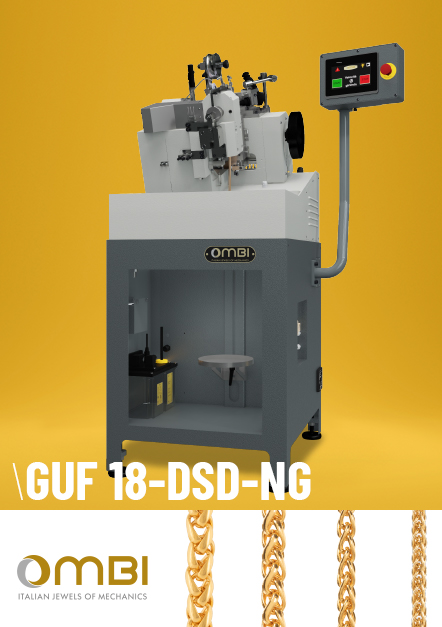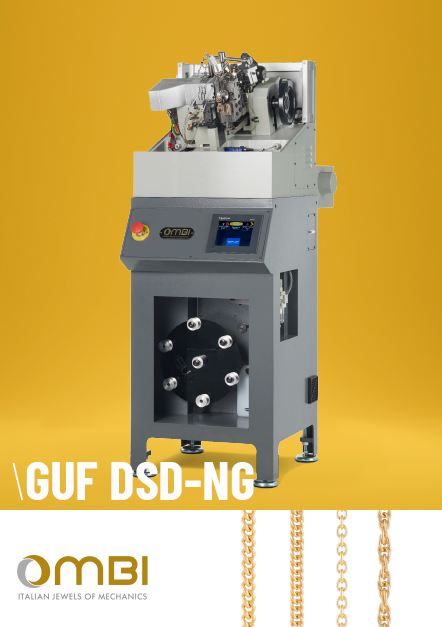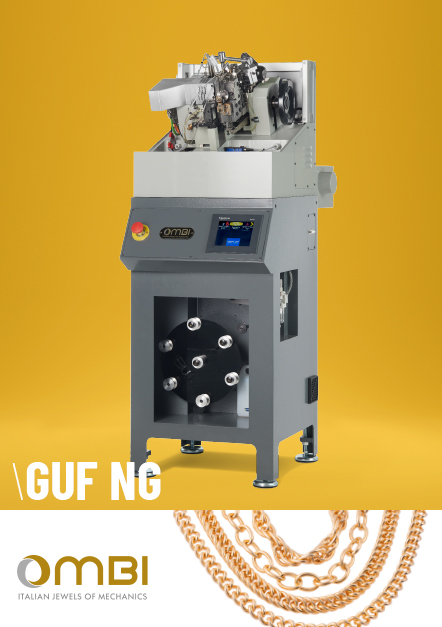 WHY OMBI
In order to guarantee immediate support in the mayor reference markets for the jewelry field, both the commercial and technical assistance structure, controlled directly by OMBI Italy, are located in different parts of the world
The reliability and quality of OMBI products has also made it possible to create lasting partnership around the world and expand the sales network.
COMPANY WITH QUALITY SYSTEM
=ISO 9001=

certificato IT
|
certificato ES
|
certificato EN
|
certificato FR
OMBI keeps looking forward by investing in what it believes.
The continuous investments for the R&D Department make it possible to manufacture cutting-edge machines. In order to guarantee high quality standards and to optimize production processes, all mechanical parts equipped in OMBI machines are produced internally on its factory located in Strambino (Turin).
The production Department has state-of-the-art CNC machines with fully automated processes to ensure maximum precision and production flexibility.
All components of OMBI machines are tracked and checked in all processing steps through Zeiss 3D measuring system.
OMBI machines are designed and developed to be user friendly and equipped with latest technology both mechanically and electronically.
With OMBI machines it is possible to produce a wide range of chain designs with different sizes. In addition to it, OMBI machines can work with different kind of material such as silver, gold, platinum, brass and so on.