\RM-NG
Automatic machine for ring mesh production.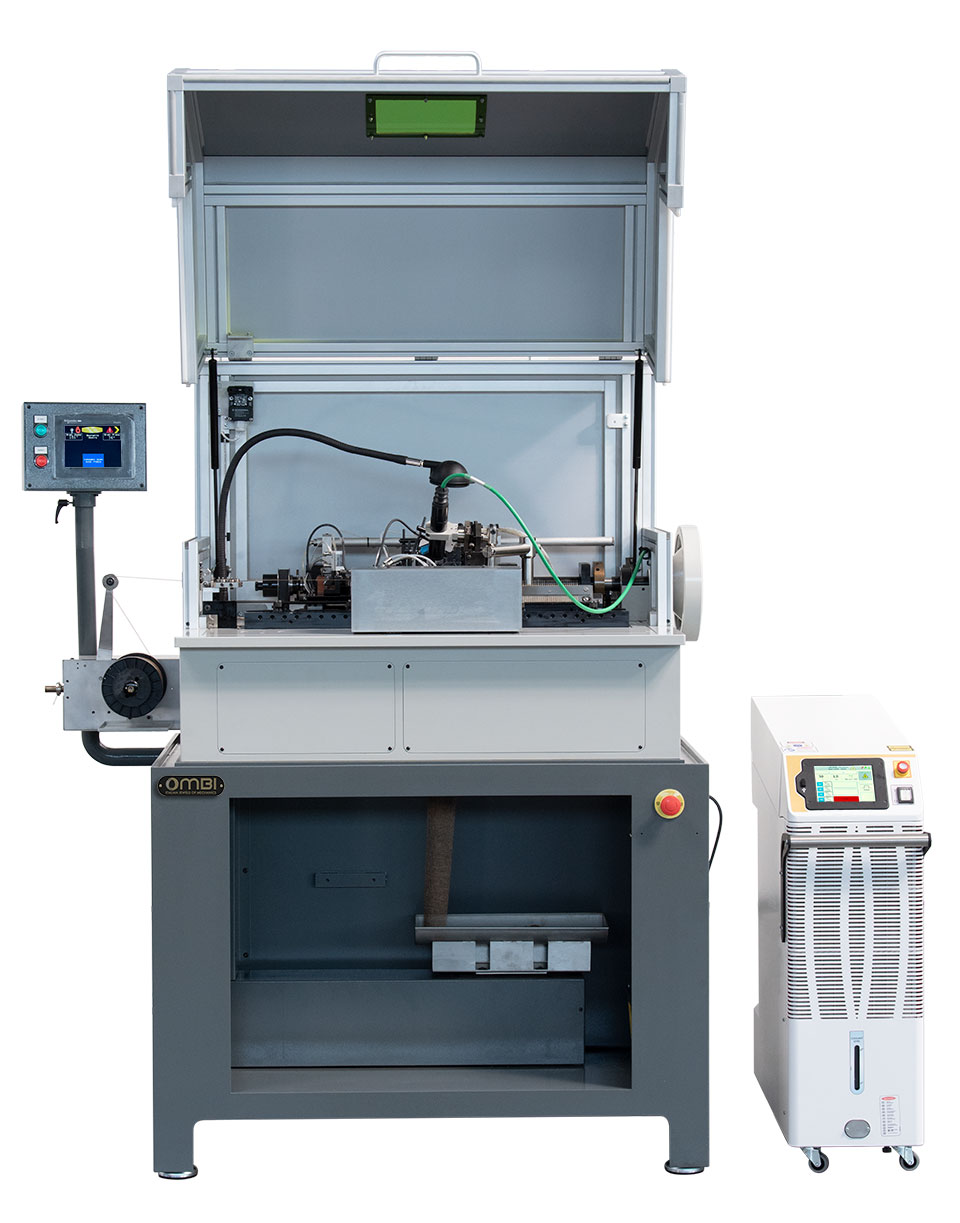 Rings laser welded
Programmable mesh width
3 sizes of machine
The RM-NG machine can be manufactured in three versions with different max width of mesh production 300, 500 and 1000 mm.
Within those ranges the meshes widths are programmable.
Feeding system from spool or han.
Links can be laser welded.
The RM-NG is provided of:
- multi language touch screen panel with machine controls and diagnostic alarms
- joystick manuale per setup macchina
- automatic wire feeder
- mesh collector plate with automatic tracking
- laser connection
- laser welding unit (in option)
- automatic lubrication system
- CE certification
Technical data RM-NG 300
Wire diameter ø 0,40 - 0,80 mm
Rings diameter ø 3 mm - 7 mm
Output rpm - links 60-80 max
Net/Gross weight 150-210 kg
Overall dimensions 140x72x83 cm
Technical data RM-NG 500
Wire diameter ø 0,40 - 0,80 mm
Rings diameter ø 3 mm - 7 mm
Output rpm - links 60-80 max
Net/Gross weight 200-250 kg
Overall dimensions 190x72x83 cm
Technical data RM-NG 1000
Wire diameter ø 0,40 - 0,80 mm
Rings diameter ø 3 mm - 7 mm
Output rpm - links 60-80 max
Net/Gross weight 320-380 kg
Overall dimensions 290x72x83 cm
Photogallery
Video
Information