\MVA3
Automatic high speed machine for the production of single links for rope chain.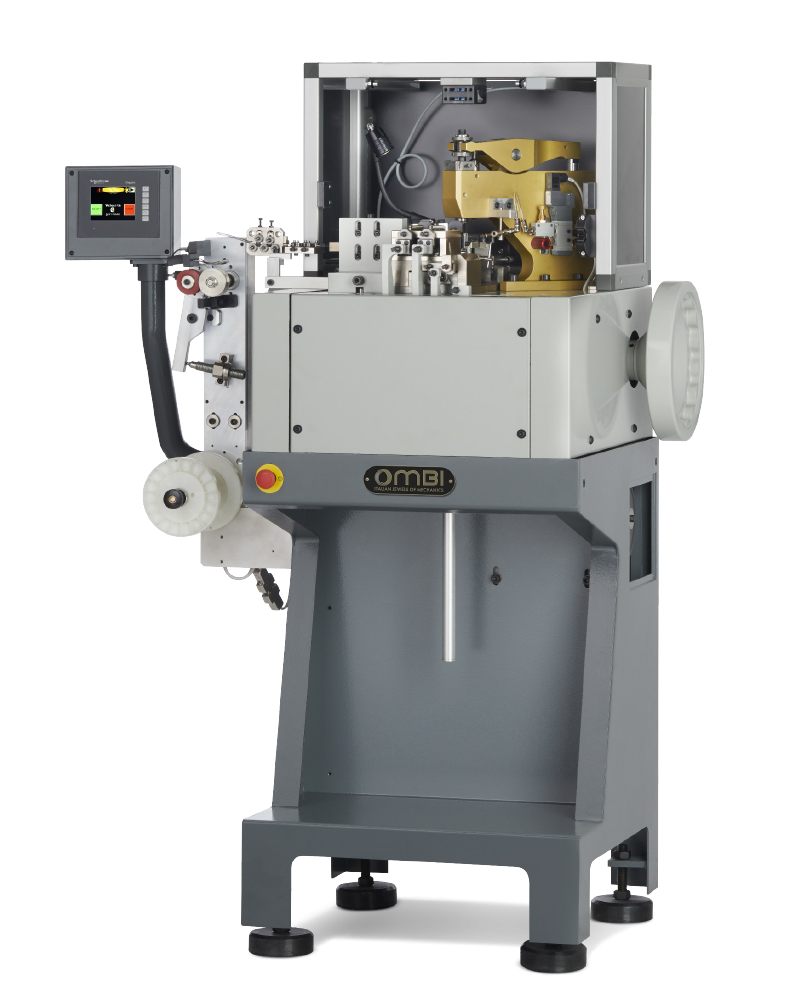 High speed machine
Perfectly round link with wires of different shapes con fili di forme diversa
Option for hollow chain production
The machine produce single links of different shapes with wires round, square, half round etc
Small links till wire 0.60 mm are shaped and hammered in the machine.
Big links from wire 0.70 mm are shaped and coined with high accuracy.
The MVA3 is provided of:
- multi language touch screen panel with machine controls and diagnostic alarms
- automatic wire feeder
- pin unit with jawss
- CE certification
Technical data
Wire dimension 0,30 - 1,30 mm
Output rpm - links 140 - 200
Net/Gross weight 245/350 kg
Overall dimensions 95x65x135 cm
Photogallery
Video.
Information
machines belonging to the same family