\ROS
Automatic machine for the production of rosary chain with double knots.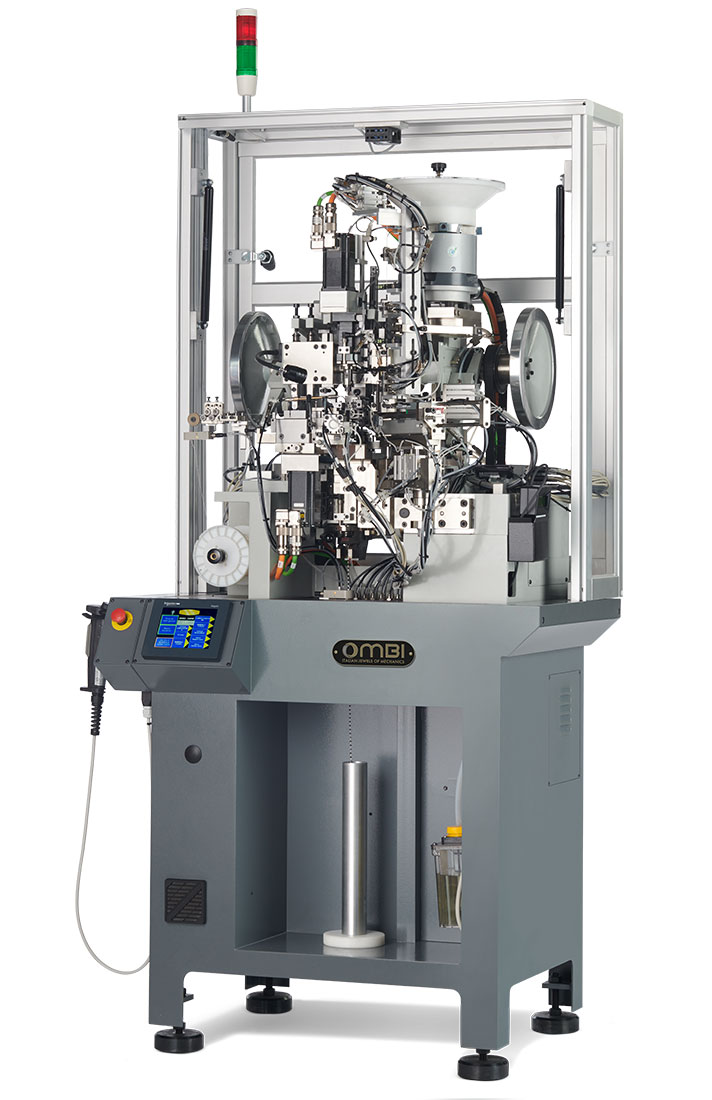 Production without loss of metal
Automatic system OMBI patented pending for simultaneous creation of double knots
Linking of diamond cut balls, plain or faceted balls and pearls
The chain is automatically made with diamond cut balls, plain or faceted stones and pearls.
The ROS machine produces strong chain thanks to links with double knots that are made simultaneously. Knots length is programmable
Automatic machine linking.
Chain can be produced in continuous or in pieces of programmable lengths.
The chains doesn't need welding.
The ROS is provided of:
- multi language touch screen panel with machine controls and diagnostic alarms
- remote control for machine setup
- big balls feeder
- wire feeder from spool
- simultaneous system for double knots making OMBI patented pending
- 3 CNC axis
- CE certification
Technical data
Wire diameter 0,40 - 0,90 mm
Net/Gross weight 450/600 kg
Overall dimensions 100x82x220 cm
Photogallery
Video
Information