\CAV
Automatic machine for the production of stocking mesh chain.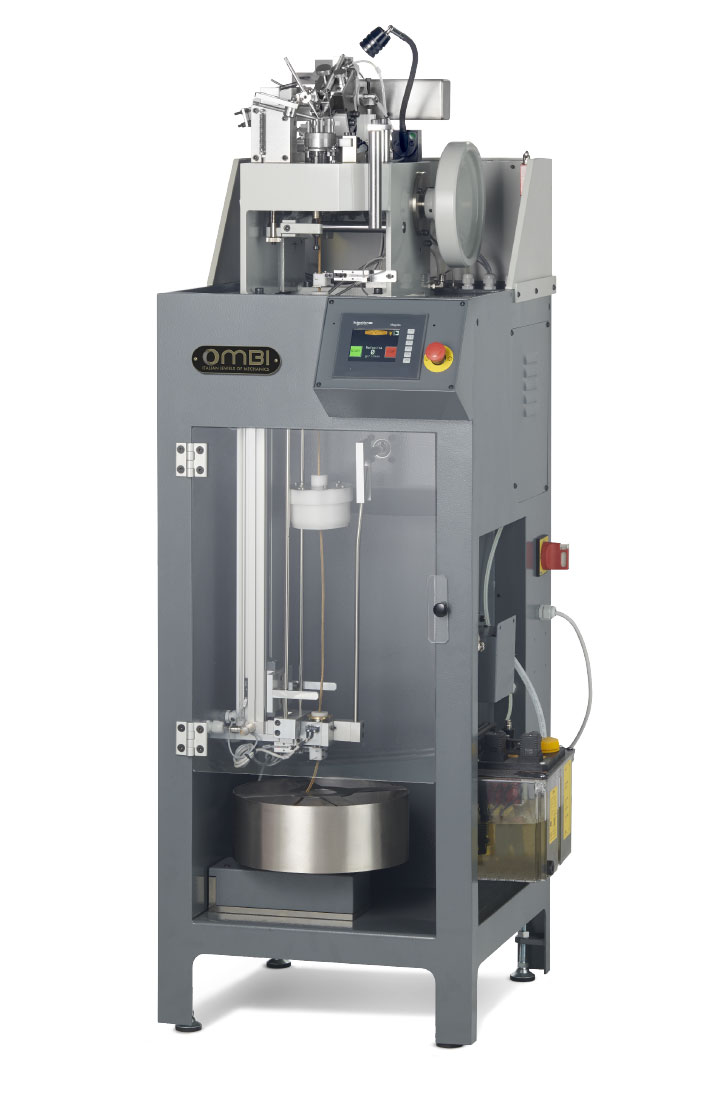 High speed machine 250 links for minute
Single and double link knitting
Electronic wire feeding system
The CAV can be manufactured in four versions with 4, 6, 8 or 32 needles.
The mesh can be produced single or double.
Strong chain without soldering.
Simple changing of wire size.
The CAV is provided of:
- multi language touch screen panel with machine controls and diagnostic alarms
- automatic wire feeder
- automatic system for weight lifting
- automatic lubrication system
- CE certification
Technical data CAV 4
Wire diameter 0,15 - 0,30 mm
Chain diameter min 2 - max 4
Net/Gross weight 120/140 kg
Overall dimensions 65x65x162 cm
Technical data CAV 6
Wire diameter 0,15 - 0,30 mm
Chain diameter min 3 - max 7
Net/Gross weight 120/140 kg
Overall dimensions 65x65x162 cm
Technical data CAV 8
Wire diameter 0,15 - 0,30 mm
Chain diameter min 4 - max 9
Net/Gross weight 120/140 kg
Overall dimensions 65x65x162 cm
Technical data CAV 32
Wire diameter 0,15 - 0,30 mm
Chain diameter min 16 - max 28
Net/Gross weight 120/140 kg
Overall dimensions 65x65x162 cm
Photogallery
Video
Information