\P02
Automatic high speed machine for the production of ball chain.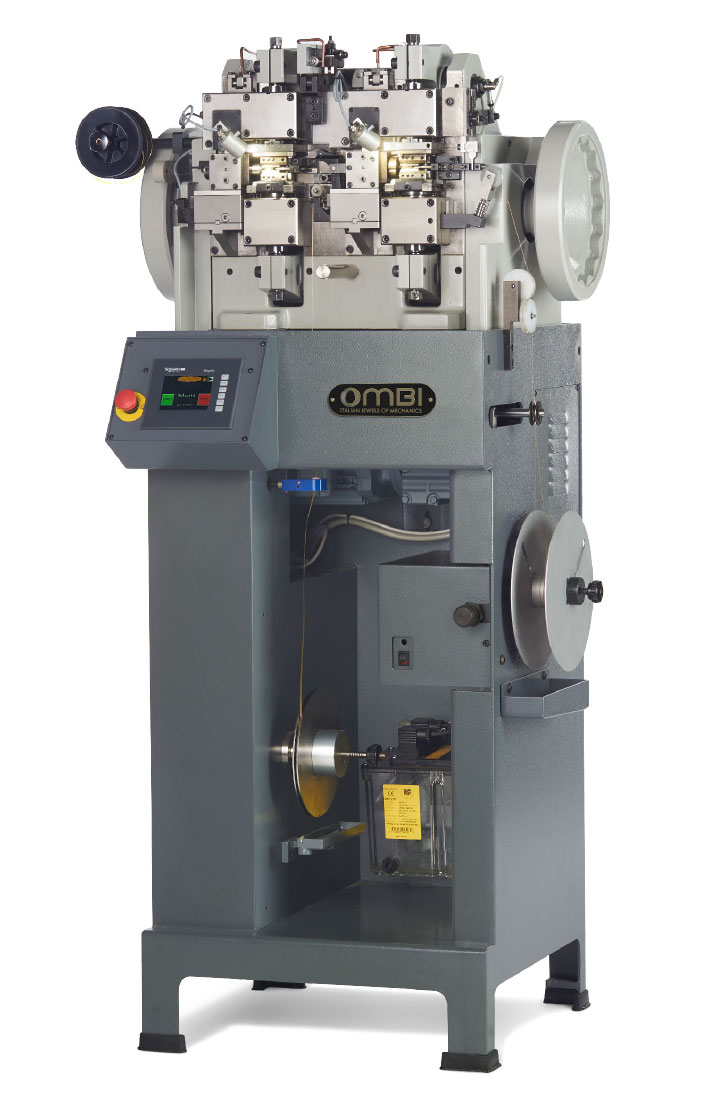 High speed machine
Production without loss of metal
Strong chain without soldering
This chain is obtained from wire and from strip of metal without needs of soldering
It can produce a large variety of chains styles and sizes.
The machine is equipped with two stations for coining.
Simple changing of chain size.
The P02 is provided of:
- multi language touch screen panel with machine controls and diagnostic alarms
- wire feeder
- strip feeder
- wire coining station
- ball coining station
- chain limbering
- chain coiler
- CE certification
Information