\FVE 1
Automatic machine for the production of classic and rolò venetian chain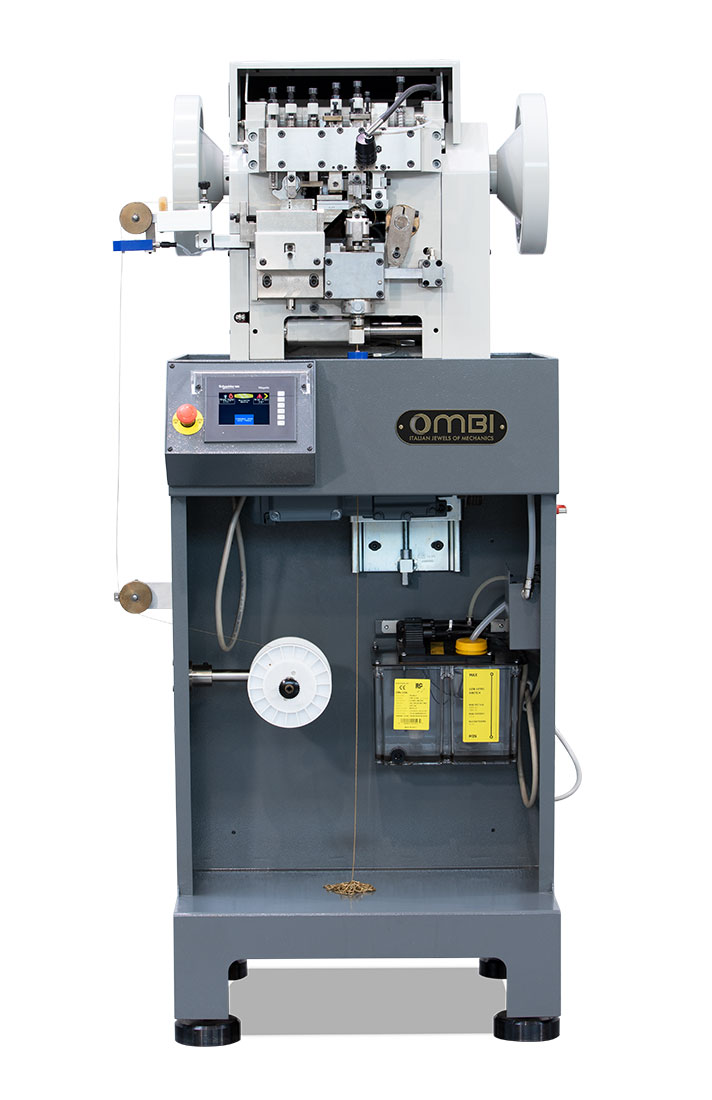 Perfect square link shape
3 wires venetian chains
Chains with wires of different shapes
The machine can produce chains with wires flat, half round, three wires, etc.
Thanks to the machine accuracy links are made with perfect square shape.
Simple changing of wire size.
There are two special versions of the FVE1
La FVE/A
for the production of venetian chain with alternated windows
La FVE/T
for the production of venetian chain with windows
All versions of the FVE1 are complete with:
- multi language touch screen panel with machine controls and diagnostic alarms
- pin unit with jawss
- automatic lubrication system
- CE certification
Technical data
Chain dimension 0,77 - 5,00 mm
Output rpm - links 200 max
Net/Gross weight 135/215 kg
Overall dimensions 160x85x75 cm
Photogallery
Video.
Information