\VHS-NG
Automatic high speed machine for the production of venetian chain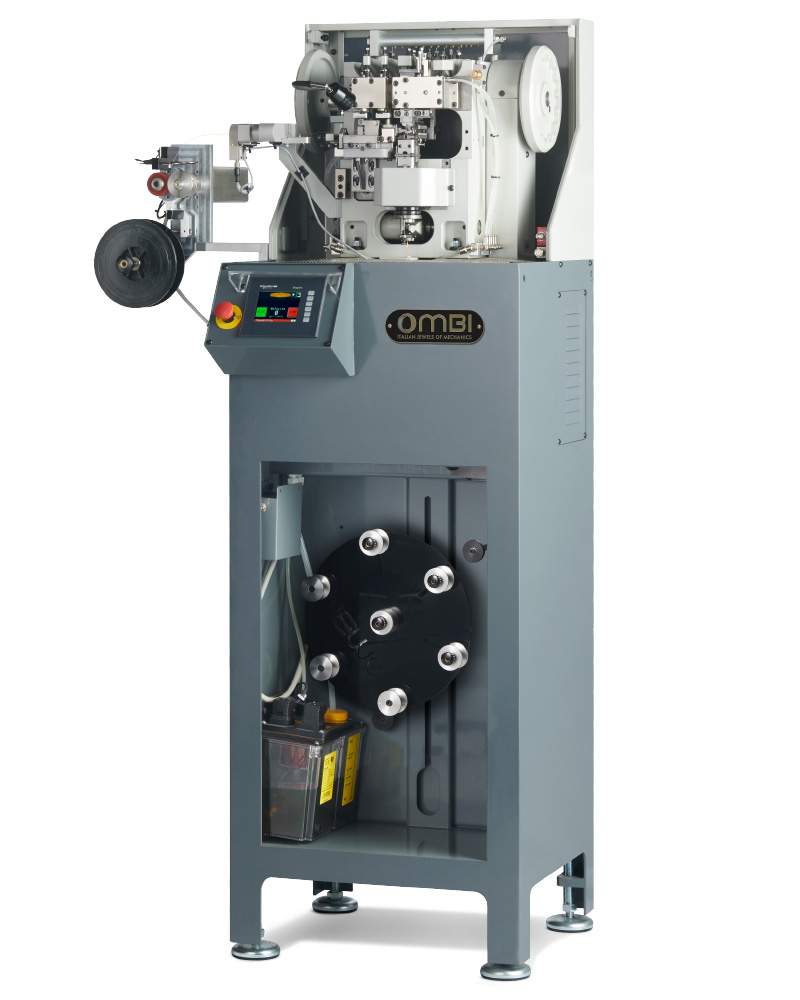 Perfect square link shape
High speed machine
Electronic wire feeding system
The machine produces chains with wires flat.
Thanks to a motorized wire feeder with high sensitivity sensors and machine accuracy the links are made perfectly square with high production rate.
Simple changing of wire size.
The VHS-NG is provided of:
- multi language touch screen panel with machine controls and diagnostic alarms
- alimentatore fi lo motorizzato
- pin unit with jaws
- chain collector plate (in option)
- automatic lubrication system
- CE certification
Technical data
Chain dimension 0,50 - 1,25 mm
Output rpm - links 450 max
Net/Gross weight 170/215 kg
Overall dimensions 75x85x160 cm
Photogallery
Video.
Information