\A18-NG
Automatic machine for the production of figaro curb right, left and figaro cable.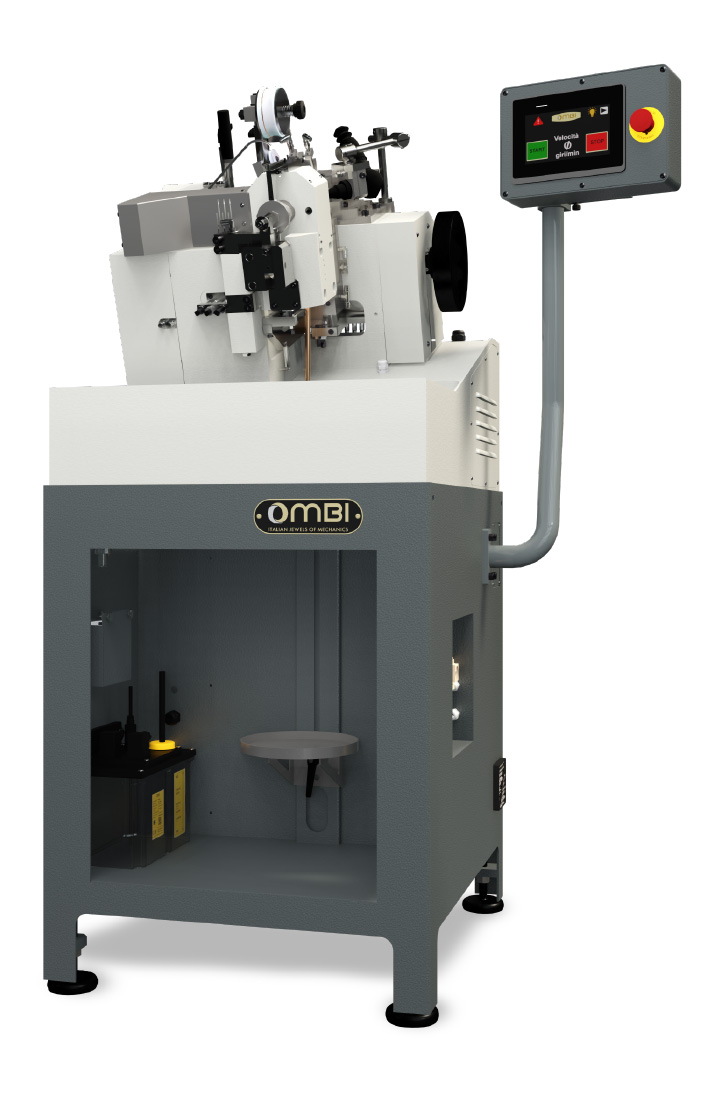 Electronic movement of plier OMBI patented pending
Electronic system for selection of figaro curb or figaro cable
Option for hollow chain production
Electronic system OMBI patented pending for Figaro chain production.
T. By an easy command on touch screen the machine automatically changes confi guration from fi garo curb left and right to fi garo cable.
With same ease the machine can produce curb left and right or cable chain.
Simple changing of wire size.
The A18-NG is provided of:
- multi language touch screen panel with machine controls and diagnostic alarms
- chain coiling system (in option)
- double electronic guide device for hollow wires (in option)
- laser connection
- laser welding unit (in option)
- automatic lubrication system
- CE certification
Technical data A18
Wire diameter 0,60 - 1,80 mm
Output rpm - links 150 max
Net/Gross weight 640/780 kg
Overall dimensions 80x83x130 cm
machines belonging to the same family