\TA2A
Automatic machine for the production of alternated sheared clasped chain (POPCORN) in 1-2 colours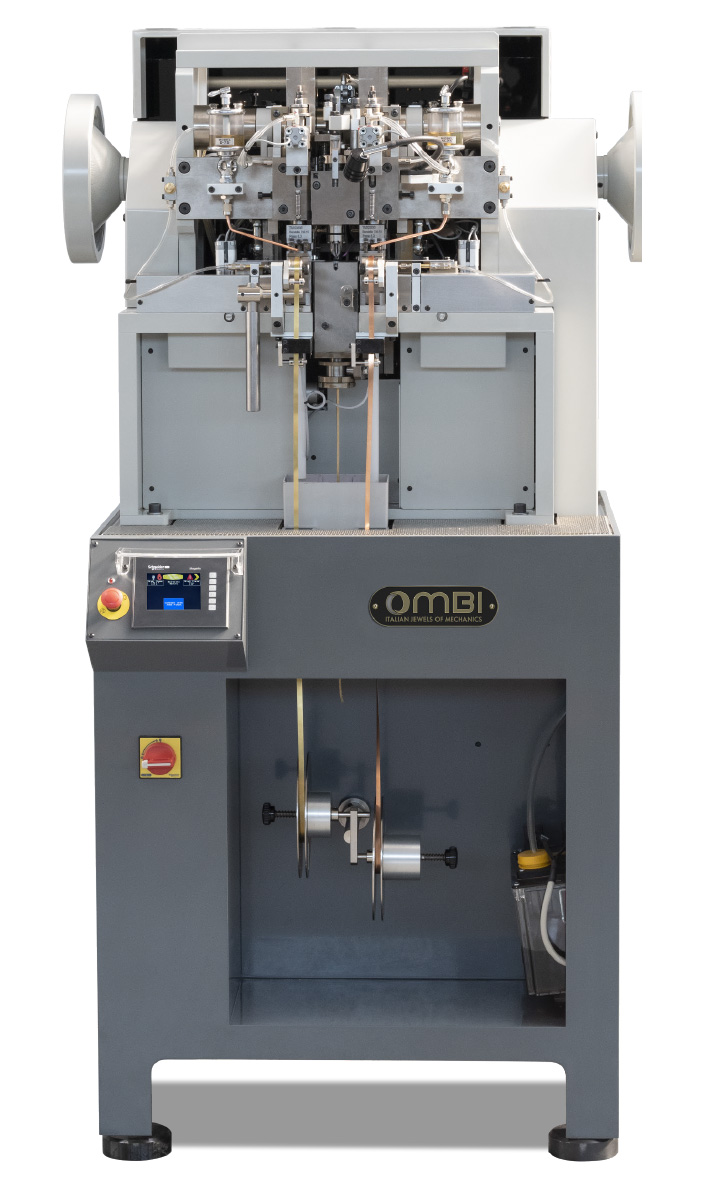 Chain with links of two colours.
Chain without soldering.
Chain with programmable combination of short and long links.
This chain is obtained by metal strips shearing with advantage to be hollow and light.
Can be produced tens of chains models and sizes.
The machine is equipped with two stations for coining and shearing and one linking station.
Thanks to a last generation software is possible to program chains with customized sequence of long – short links and 1 – 2 colours.
Simple changing of chain size.
The chain doesn't need welding.
The TA2A is provided of:
- multi language touch screen panel with machine controls and diagnostic alarms
- two stations for coining and shearing
- one station for linking
- automatic lubrication system
- CE certification
Technical data
Chain dimension 1,60 - 6,00 mm
Output rpm - links 70-100 max
Net/Gross weight 380/500 kg
Overall dimensions 75x85x160 cm
Photogallery
Video
Information