\TAG
Automatic machine for the production of giant sheared clasped chain (POPCORN).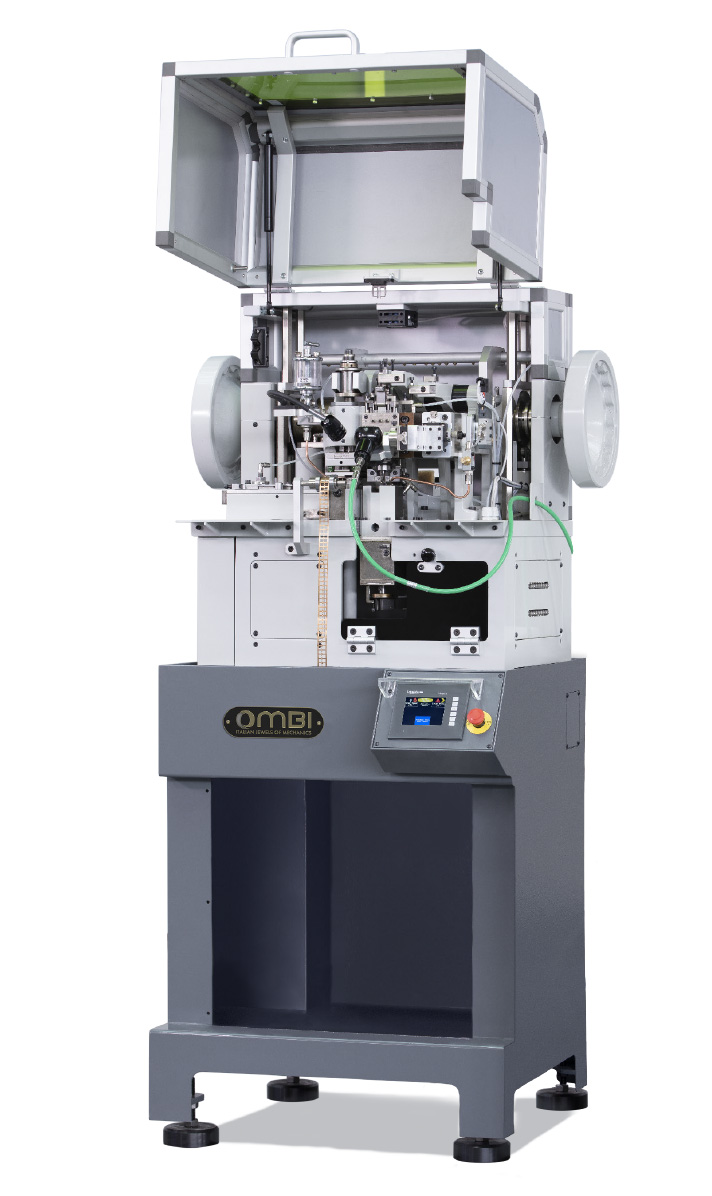 Big and giant chains
Hollow chains
Chains without soldering
This chain is obtained by metal strip shearing with advantage to be hollow and light.
It can produce a large variety of chains of Big and giant chains.
The machine is equipped with a station for coining and shearing and a one station for linking.
Simple changing of chain size.
The chains doesn't need welding.
The TAG is provided of:
- multi language touch screen panel with machine controls and diagnostic alarms
- station for coining and shearing
- one station for linking
- automatic lubrication system
- CE certification
Technical data
Chain dimension 3 - 12 mm
Output rpm - links 80 max
Net/Gross weight 185/245 kg
Overall dimensions 90x80x170 cm
Photogallery
Video
Information