\TAHS
Automatic high speed machine for the production of small sheared clasped chain (POPCORN).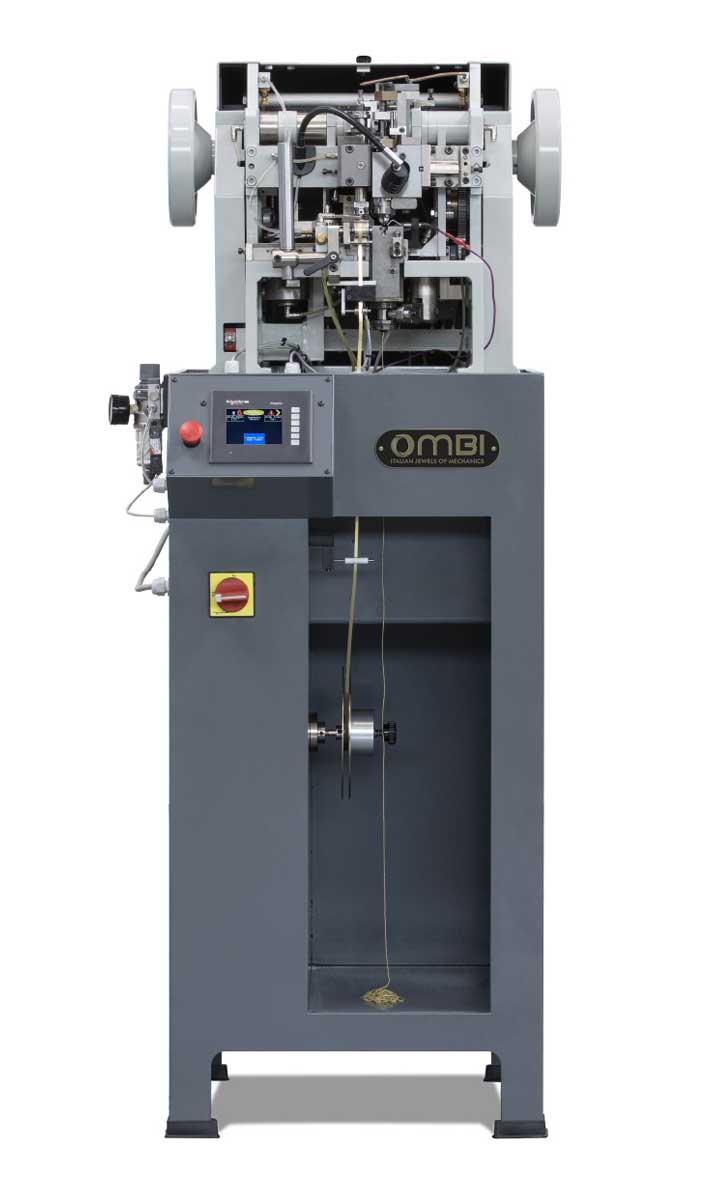 High speed machine 300 links/minute
Chain without soldering
High production for small chains sizes
This chain is obtained by metal strip shearing with advantage to be hollow and light
It can produce a variety of chains styles and sizes.
The machine is equipped with a station for coining shearing and a station for linking.
Simple changing of chain size.
The chains doesn't need welding.
The TAHS is provided of:
- multi language touch screen panel with machine controls and diagnostic alarms
- station for coining and shearing
- one station for linking
- CE certification
Technical data
Chain dimension 1,00 - 2,00 mm
Output rpm - links 300 max
Net/Gross weight 160/220 kg
Overall dimensions 70x56x145 cm
Photogallery
Video
Information