\STN6C
Automatic machine for simultaneous stones setting of 6 colours on tennis chain.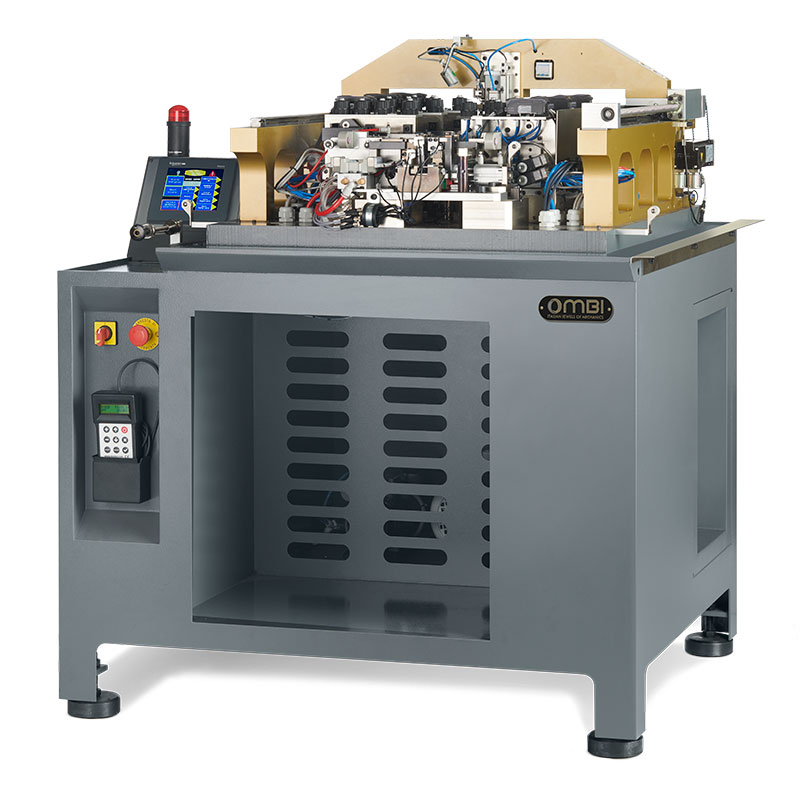 High speed machine
Simultaneous programming of 6 stones colours
Software for customizing bracelets with patterns and writtens
Simultaneous setting until 6 colours stones with function of alternating colours, and sequences stilyng of multirows bracelets with customizing patterns and writtens.
A special feeder without circular vibration avoids stones wear out.
Possibility of chain size and style changing.
The STN6C is provided of:
- multi language touch screen panel with machine controls and diagnostic alarms
- stones feeder with orienting station
- setting unit with vacuum
- generatore di vuoto
- CE certification
Technical data
Stone dimensions ø 1,50 - ø 4,00 mm
Stone settings/min. 60-80
Net/Gross weight 150/190 kg
Overall dimensions 70x60x125 cm