\CT
Automatic machine for the production of tennis chain laser welded.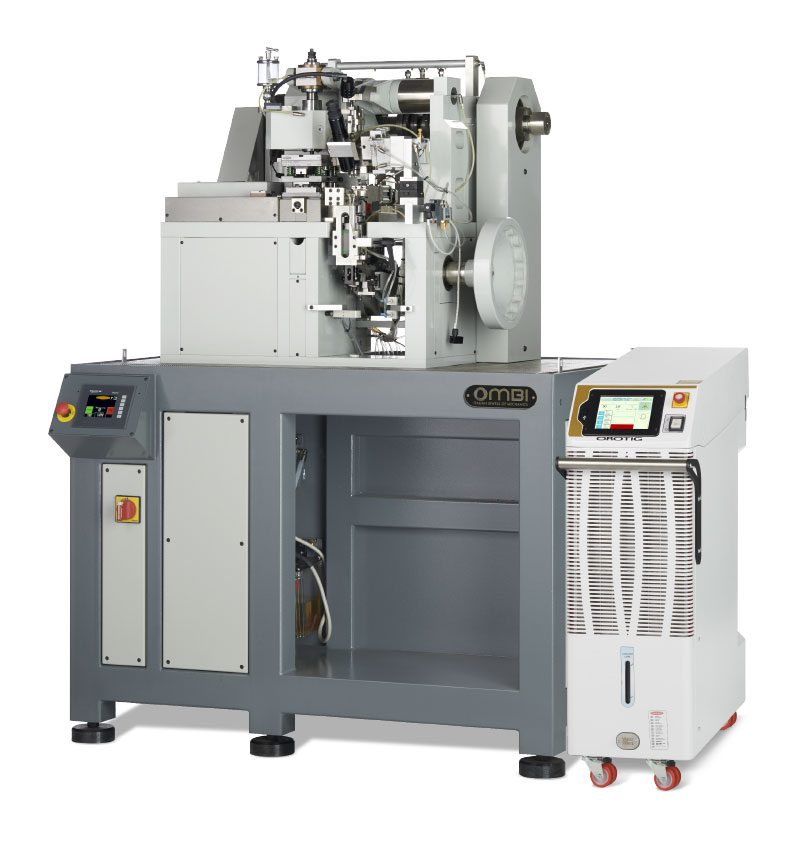 LIGHTNESS
its weight is one third of micro-casting chain
BRIGHTNESS
links without bottom to get the natural light
STRENGTH
links laser welded
VARIETY
round links, square and other special shapes
Feeded by strip the machine produces soldered chain ready for stone setting.
The machine is equipped with progressive die for blending and shearing, and a station for linking and welding.
Large variety of chain sizes and styles.
CT is provided of::
- multi language touch screen panel with machine controls and diagnostic alarms
- laser connection
- laser welding unit (in option)
- microcamera and tablet for control (in option)
- automatic lubrication system
- CE certification
Technical data
Orain dimensions ø 1,50 - ø 4,20 mm
Net/Gross weight 980/1150 kg
Overall dimensions 113x86x180 cm
Photogallery
Video. line for the production of tennis chains
Information